One-on-one Social Media Strategy Hangout Sessions
03/08/2018



Most businesses are already on social media however only 26% of them have a social media strategy.
Master your social media strategy with this series of three (3) One-on-One hangouts with Gurby BuloPre-pay the program fee instead of the usual € 1999,00 (excl. 21% VAT) for a limited-time price of only € 1499,00 (excl. 21% VAT).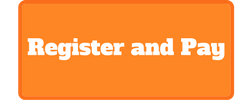 One-one-One hangout with Gurby Bulo is perfect if you're a independent contractor, marketer, communication officer, accountmanager or business owner and:
You're new and overwhelmed by social media and you don't know where to begin;
You need help to figure out how to get started or what's working in your business;
You know your social media isn't converting but you don't know why;
You need somebody to hold space and guide you through the process of answering big vision questions that you keep on avoiding;
You have read all of the articles and done all of the challenges and still don't know how to implement a social media strategy that truly serves your business;
You've watched too many webinars and don't understand how to make all those steps apply to your business;
You love your work and want to share it with new customers but no one sees your social posts and you can't figure out what to do;
You're overwhelmed with all the social options out there and you can't get the personal help that you need to sort through it all;
You're missing the clarity and confidence to execute a solid social media strategy.
Work with me to improve and master your social media
What's included in the One-on-One social media strategy hangout sessions:
You'll attand a series of three (3) one-to-one hangout (webinar) sessions, where you get undivided attention and where we develop a

customized social media strategy

together just for your business (Your first strategy session is 90 minutes with two follow-up action and implementation sessions of approximately 60 minutes each);
The following topics will be covered:

Conducting a Social Media Audit;
Setting Strategic Goals;
Setting Goals, Objectives, and KPIs;
Budgeting for a Social Media Program;
Tactics and Tools to Consider;
Factoring in Timing and Key Dates;
Specifying Brand Persona and Voice;
Putting Together a Content Game Plan;
Operational Considerations;
How to Set Up the Roles and Responsibilities on Your Team;
Implementing Social Media Governance within your Organization;
Creating a Crisis Management Plan;
Applying Quantitative and Qualitative Measurement to Your Social Media Strategies;
Using Data to Adjust Course;
Tactical Best Practices.
What you'll walk away with:
You'll find out which platform is best for your business;
You'll know how often to post and show up consistently;
You'll know how to create great content without burning out;
You'll know how to target your audience (and make personalized connections);
You'll know how to grow your target audience and turn them into customers;
You'll know how to increase your engagement;
You'll brand your social media to reflect the true essence of your business;
You'll understand your analytics;
You'll celebrate your wins and create a social space that inspires you;
You'll align social media objectives with your business objectives;
You'll create a low-risk social media budget;
You'll confirm which social platforms are best for you and returning the best results;
You'll estimate the return you can expect from your social media investment;
You'll not let poor strategy development keep you from engaging with your audience and will meet your goals!
I also promise you these quick wins:
You can invite additional key staff members to join you on the sessions;
These One-on-One social media strategy hangout sessions will help you save thousands of euros/dollars on wasted ad money and ineffective strategies;
You'll find tons of expert tips in our supportive and active professional community;
You'll get the support necessary to succeed and excel in your profession in our community;
You'll receive a PDF version of my crystal clear social media strategy document;
You'll receive the webinar recordings of our sessions to ensure you don't miss a second of these inspirational sessions.
You want to start improve and master your social media? Than this is what we want from you:
That you are dedicated to

taking your social media to the next level

and want to receive full social media support, mentorship and guidance;
We'll ask you to first, pre-pay the program fee at a limited-time price of € 1499,-- (Regularly € 1999,--) via secure online checkout. We accept PayPal and all major bank- and credit cards;
We'll contact you within 24 hours to book your first social media strategy appointment session;
We'll ask you you to fill out our special intake form to better help us meet your needs and help craft a custom social media strategy that gets real, measurable results and ROI. You'll be surprised at how quickly our time goes and by doing this pre-work, you'll be able to make sure that you'll get all your questions answered;
After our personalized online session, I'll send you a custom action plan about the steps we discussed on so you won't be confused about how to move forward. You'll get a list of actionable items that you can work on immediately so you start to see real results to grow your social media sites without adding hours of work to your day!;
We'll be working together with an online webinar program called WebinarJam, which means that we won't just be talking about your schedule and social sites, you'll be able to see the steps I'm suggesting you do to update your sites and connect with me on personal level that you just can't do on the phone;
Please note, prior to your first session, we'll spend 120-180 minutes reviewing all the answers on your intake form, thoroughly reviewing your website, and auditing all your current social channels;
All series of three (3) one-to-one hangout (webinar) sessions are to be completed in 90 days.
Pre-pay the program fee instead of the usual € 1999,00 (excl. 21% VAT) for a limited-time price of only € 1499,00 (excl. 21% VAT).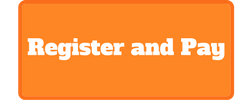 Frequently Asked Questions1. Do I really need a social media strategy?
Yes. The majority of companies using social media today are failing in at least 4 of 10 specific areas. Most are failing due to a lack of strategy. They waste time and money on tactics that go nowhere.
A One-on-One session will pin-point weaknesses and give you a roadmap on how to fix them.
It's your chance to finally get answers about the content on your social media channels, social ads and website that hardly anyone is engaging with.
2. How do the One-on-One's sessions work exactly?
Once your sessions are paid and booked, we'll ask you to complete a comprehensive questionnaire.
Your answers will give Gurby a better idea of your current efforts, obstacles, and what you hope to accomplish in your strategy sessions.
Your strategy sessions will be conducted via WebinarJam. Your first strategy session is 90 minutes with two follow-up action and implementation sessions of approximately 60 minutes each. You can invite additional key staff members to join you on the strategy sessions.
How you use the time is up to you. You can come with any questions or concerns you have. Gurby will share his best practices and next steps for you to attract and engage more customers!
3. Do I need to be social media savvy?
No. Does it help to have a general understanding of social media? Yes.
Gurby's expertise and advice gives you specific strategies to improve your social media.
By the time your sessions are complete, you'll know a lot more about social media than you did when you started...and be ready to move forward with confidence.
4. Will you help me if I choose for full or partial outsourcing?
Our sessions will provide answers for what you need to make your social media perform at its very best.
If you need help with full or partial outsourcing to get the best results from your social media, we're happy to provide a monthly retainer starting at € 1499,00 up to € 3899,00 depending on the amount of hours you want us to spend on your social media. Check
here
what outsouring social media to Social Media Gids means.
NOTE!: The validity of our subscriptions is for an indefinite period and may be terminated after the first six months with due notice of two months notice.
5. Will this work for newer companies?
Newer companies will benefit greatly. Here's how.
Winning more customers is especially important for newer companies. During your strategy sessions, Gurby will provide feedback specifically for attracting and engaging more customers.
If you have a small social media presence, you will have lots of awesome best practices and helpful tips.
Pre-pay the program fee instead of € 1999.00 (excluding 21% VAT) for a limited-time price of only € 1499.00 (excluding 21% VAT).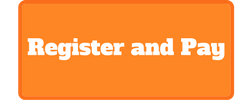 Still not convinced?Please leave me your questions and phonenumber
here
and I will get back to you.
In this FREE consultation call we will dig into your issues and needs and I will tell you how I will fix them.
About This Author
Internet entrepreneur Gurby Bulo is the founder of Social Media Gids and host of @SMG TV. With his virtual team, they follow the latest social media developments because they like it ;-) and to provide you with the latest trends and right handles in this fast-paced, changing social media market.Soci…
More Articles From This Author
Which is better for E-commerce? Facebook Ads vs. Instagram Ads?
03/08/2018
Choosing the right social media platform to advertise your brands and products is a question that most users have in mind. Facebook seem like a very good platform to advertise and showcase your brand since it reaches 2.07 billion monthly active users as of September 30, 2017, vs. Instagram's 800 m...
Read More »
Are Social Media Stories Good for Brands?
03/08/2018
Snapchat was the pioneer on sharing a glimpse into your life with friends. In 2017, this Story format started to become mainstream in the social media world. Brands, however, struggled to see the usefulness of this format. But Facebook, answered their doubts.Brands Saw Social Media Like Facebook to...
Read More »